February 2021 Issue of the World's Most Interesting "Digital" Postcard
Are you or someone you know looking to sell your home? We have buyers looking to buy in all price ranges and areas.
Buyer 1 - Looking for upscale home in the Spokane Valley or South Hill
Price Range: $400,000 and up.
Lot size - 1/2 acre up to 5 acres.
Prefers Master bedroom on main floor with master bath and walk in closet
2+ car garage
Would consider buying lot and building a home.
Buyer 2 - Looking for First Home - Open to area -throughout Spokane and Spokane Valley. Will consider south to Rockford, Tekoa, Fairfield, etc
Price Range: $200,000
2+ bedrooms, 1+ bath
Prefers a garage
Buyer 3 - Flexible location: Spokane, Spokane Valley, North to Elk, will consider west to Davenport area, South to small Palouse towns.
Price Range: $280,000


Listings that's we're working on - let us know if you have a buyer:
Fixer Upper 2 story home - Definitely will need to bring your tool built. Large lot, could do short plat and pick up two vacant lots
Duplex built in 1968 in Spokane Valley.
Vacant Lot 80 feet by 150 feet in Spokane Valley - sewer stub is in. Water is on property line.
Enjoy the February 2021 Issue of the World's Most Interesting "Digital" Postcard: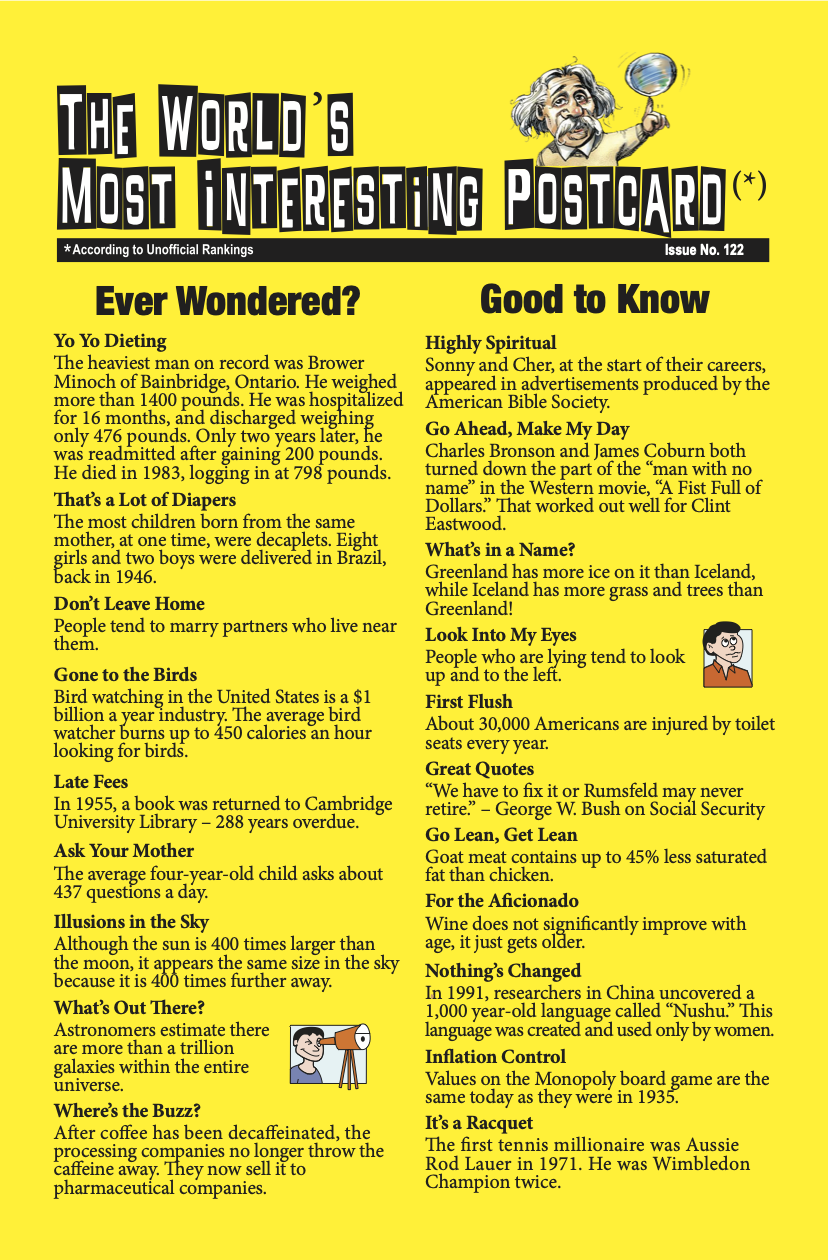 Click on Links Below to Read Back Issues of the World's Most Interesting Postcard
March 2021 Postcard


February 2021 Postcard


January 2021 Postcard